The development of new products as well as the continuous improvement and optimization of existing batteries and chargers is very important to us. We are a roadmap driven company with a strong strive for innovation. With this mind-set, our customer interests are our main goal.
---
We operate our Group's Research & Development Center from our headquarters in Homburg, following the German quality and innovation standards. We are also constantly investing in new technologies and product development tools.
---
All developed steps in-house
Our decades of experience, marked by numerous product developments, has led us to achieve a very high level of engineering competence in the fields of mechanics, hardware and software.
The experience collected over the years enables us to maintain all the design and development steps of every new product within the company. We develop the electronics for batteries, chargers and power supplies. We develop connectors, plastic housings and metal parts for shielding and heat dissipation. We develop our own algorithms and communication interfaces for host applications. In addition, we develop our own in-line test systems, which we install in all manufacturing facilities for 100% production inspection.
To support this process, we are fully equipped with EMI, battery and environmental laboratories.
---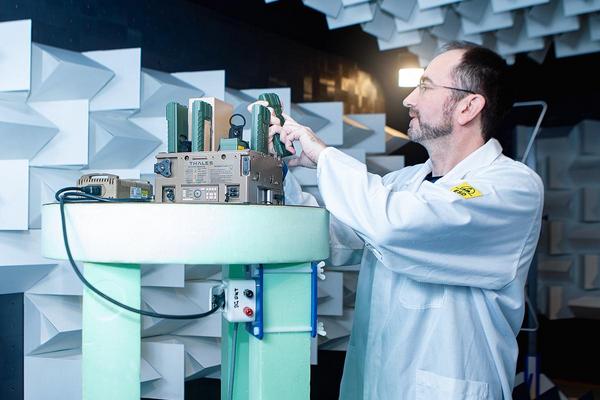 ---
Product development according to medical device standards
We also have a management team that oversees the international and interdisciplinary project teams, to ensure that we develop our products under ISO13485 and in accordance to FDA QS-Reg.820.
This leads to an extraordinary robustness of the products, with the result of a very low error rate in production and very low failure rates in the market.
---
Your advantages of cooperating with RRC at a glance:
Engineered in Germany! R&D center in Homburg
Development process according to ISO13485, FDA QS-Reg.820
Interdisciplinary project teams for multinational project development
Electronics, software, mechanical development and manufacturing test systems
EMI testing chamber
Battery Safety Laboratory
Environmental Laboratories for Climate, Shock & Vibration
Regulatory Affairs