Power Solutions for Drones
Drone batteries & accumulators for specific requirements
Our standard lithium ion battery packs and chargers for the drone market have to meet very specific requirements. Drone batteries must be able to operate under extreme conditions while being robust and reliable, all the time. The use of professional drones are generally in the transport, monitoring, and surveying areas.
---
Drone batteries optimized for flight time and payload
Depending on requirements, we develop drone battery systems that are optimized to maximize the corresponding flight and run time or the payload capabilities. In addition, for other applications, the shortest possible charging time could be the focus. Furthermore, there is also requirement to manage the battery system and to distribute the weight in different locations of the drone. This will require a very complex battery management (BMS) system to unify the individual parts into a functional model.
---
Long-term drone battery know-how
Due to numerous projects developed for the drone market, we have built an in-depth know-how regarding the special requirements of these products. We take advantage of 30 years of experience in demanding markets with high quality electrical need, which include the medical and the military equipment markets. These applications have prepared us to meet the considerable challenges of the drone industry.
---
Battery powered equipment
In many cases, drones carry highly technical equipment with a wide variety of tasks. These can be camera systems that use different wavelengths to analyze soil conditions or monitor buildings, bridges and power lines. Very common are so-called LIDAR systems, which are used to capture topographies. The drone batteries intended for flight should not power this equipment. They are supplied with their own batteries. Hence, the standard battery packs in our portfolio are a perfect solution.
---
Drone batteries with worldwide approvals and certificates
To enter a market, many countries require a variety of certificates and approvals. This is a requirement to allow you to commercialize your product there. Our drone batteries and power solutions are delivered with a comprehensive list of certificates and approvals to access the worldwide markets.
---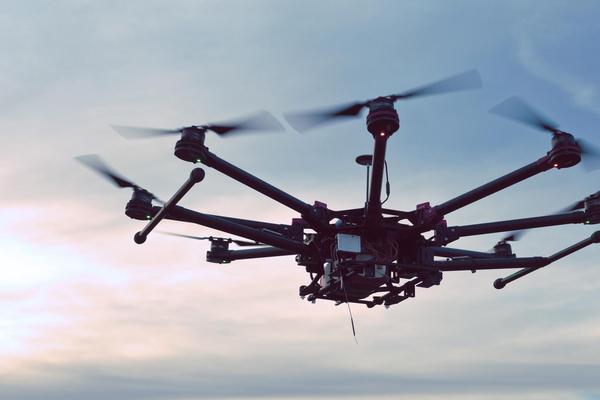 ---
Your advantages of cooperating with RRC at a glance:
Well-established expertise developed together with the market leaders in the professional drone market
Drone batteries specially optimized for fast charging or delivering particularly high power loads
Certified and established quality management system according to ISO13485 and ISO9001
Working according to FDA QS-Reg.820
Worldwide product certificates and approvals
---
Realized drone battery applications, e.g.:
Transportation drones
Inspection drones
Equipment
Matching RRC products for drones