Battery mating connectors for maximum discharge performance
The reliability of a battery-powered device depends very much on the quality of the mating connector used with the battery. Therefore, we decided to offer our own battery connectors, adapted to the performance of our standard battery packs. The use of our mating connectors enables the supply of maximum discharge power over the battery lifetime, especially for interchangeable batteries with high insertion cycles.
---
---
RRC is setting standards in reliable battery connectors
The mating connector of the battery is a critical link in a battery-powered device. Incorrectly dimensioned connectors, inappropriate material pairings or mating connectors with less cycle / insertion lifetime will limit the performance of the best battery. We offer an optimized and reliable system of battery mating connectors for our customers.
The material pairing of mating connector and battery is best when adapted to each other. This results in minimized contact resistance and heat generation at the connection. By choosing our battery connectors, you will ensure that your application will be able to utilize the charging and discharging rates listed on our battery specifications. Another feature of our connectors is the high cycle / insertion lifetime, essential for charging of our standard battery packs outside of your device.
---
All our mating connectors are designed for PCB mounting. We offer variations in 90° and 180°. Most battery connectors will be mounted on top of the PCB but some are designed for edge mounting. Furthermore, we have one-sided SMD designed connector that ensures these are suitable to be processed on automatic assembly lines.
---
Experience is in every detail of out battery connectors
Our 30 years of experience in design of batteries, chargers and battery connectors, our claim of quality and reliability as well as our knowledge of requirements in critical markets are incorporated into each of our products. Our customer benefits from this.
From this knowledge, we continuously challenge ourselves to set even higher standards not only regarding the housing's design, but also in terms of quality and performance, and striving to exceed our customers' expectations.
---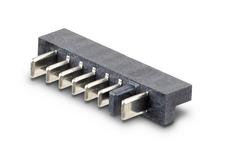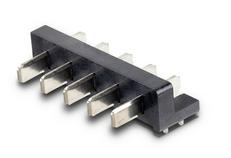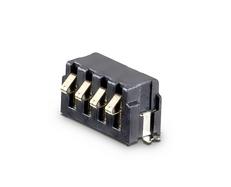 ---
Mating connectors: your benefits at a glance
Best compatibility with RRC standard battery packs
Optimized continuous current supply
Increased cycle lifetime
PCB mounting, partially one-sided SMD design
90 degrees and 180 degrees mounting possibilities
No NRE: no additional development, tooling, approvals or design costs
Time-to-market: no development time, immediate product availability
Compare RRC Battery Connectors
| | System Type | Battery Type | Degrees Of PCB Mounting | |
| --- | --- | --- | --- | --- |
| SMBus-Battery-Cable | Cable | RRC204x, RRC205x | | |
| RRC-MC11-90-2 | PCB Connector | RRC11xx | 90° | |
| RRC-MC20-90-10 | PCB Connector | RRC20xx | 90° | |
| RRC-MC20-180-10 | PCB Connector | RRC20xx | 180° | |
| RRC-MC21-90-10 | PCB Connector | RRC21xx | 90° | |
| RRC-MC21-90-20 | PCB Connector | RRC21xx | 90° | |
| RRC-MC35-180-30 | PCB Connector | RRC3570 | 180° | |
You haven't found a suitable product? Discover our customized solutions.