Vocational training at RRC
Do you want to participate in our success while accomplishing your vocational training with the leading company in the battery industry?
Then apply to RRC for your vocational training program. Our training content has a very strong practical relevance and is much more than just a "look over the shoulder." By joining the team, you will get the opportunity to learn our business practices and processes. From your first day, you will be integrated into a team of highly qualified professionals which will prepare you to take over your tasks with confidence. You will not only work with us, but also contribute to our success as a company.
Our vocational training programs
industrial purchase team,
electronic technicians for devices and systems
After successfully completing the training program, we promptly make employment offers to the candidates who proved their value, a direct entry into our teams. Alternatively, those who decide to continue with their studies will also have an opportunity to remain in close touch with the company.
Valuable training salary
Certificate awards for good performance
Additional Christmas bonus salary
Good prospects to continue working with RRC after the training is completed
Holiday work – possibility to improve your pocket money as a student during the holidays
Check day – if you want to look behind the scenes during your application process
Girls' day - we show you that occupations in technically oriented companies are no longer just a man's business.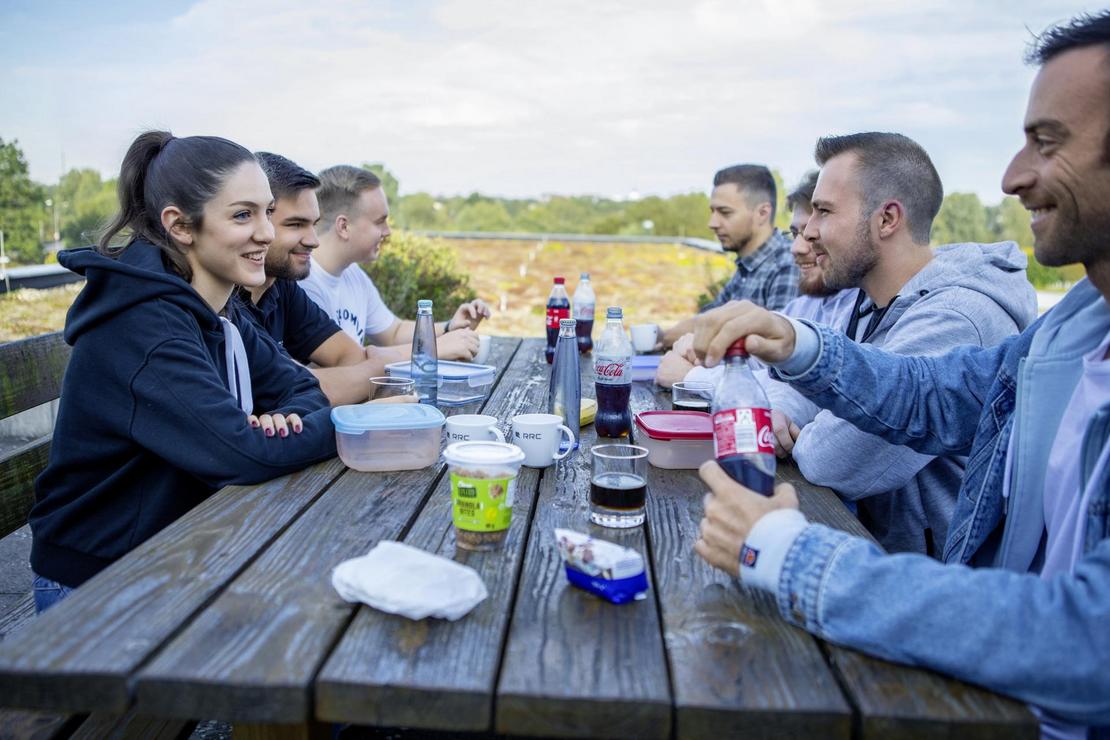 We look forward to receiving your application